When you are planning to upgrade the outside of your home, don't forget about your farmhouse exterior design. There is plenty that you can change including the paint colors, the front door, your exterior wall lights, the siding, and more. You can even upgrade with a new roof! We put together different farmhouse style exteriors so you can use them for your own home.

Farmhouse Exterior Ideas
#1 – City Modern Farmhouse Town & Country Charlotte
Design by Linnane Homes
The city modern farmhouse town & country Charlotte features a dark shingle roof, white painted brick, white batten board siding, and natural wood accents.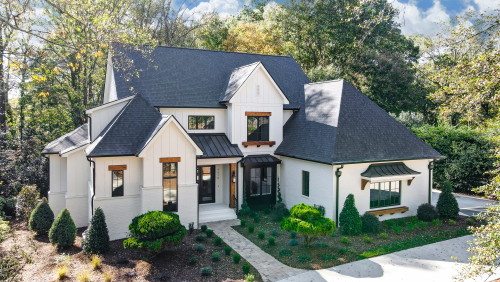 ---
#2 – Farmhouse Architecture
Design by Young & Borlik Architects, inc.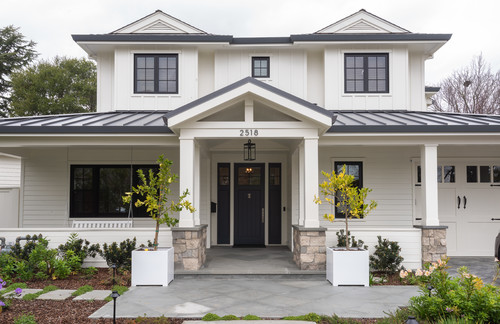 ---
#3 – Clark Falls Modern Farmhouse
Design by Gardner Homes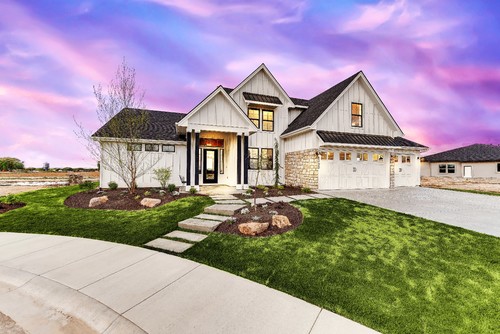 ---
#4 – Alegria
Design by Dana Webber Design Group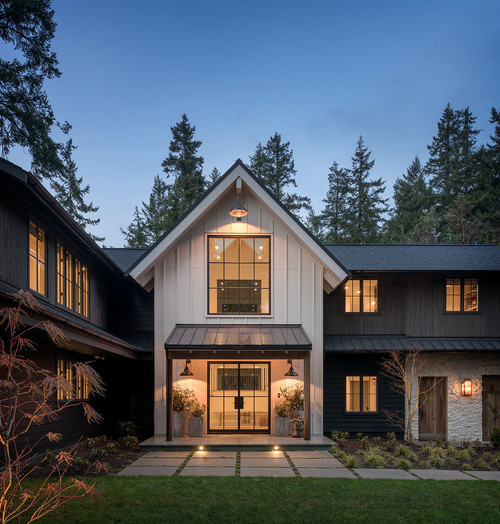 Photo by Dana Webber Design Group
–
Discover exterior home design ideas
---
#5 – Modern Farmhouse Plan
Design by America's Best House Plans
---
#6 – Lake Livingston
---
#7 – Modern Farmhouse
Design by Tektive Design
---
#8 – Country Farmhouse
Design by Driwood Moulding Co
---
#9 – Bishop Estates
Design by Legacy Builders of North FL
---
#10 – Menlo Park Modern Farmhouse – Andersen 100 Series
Argonaut Window & Door, Inc.
---
#11 – Farmhouse Exterior
---
#12 – 2020 Showcase Home – Hidden Springs, Fredericksburg, TX
White Construction Company
---